Overview of your Salesforce Org
Ever wanted to know how many components are in your Salesforce Org. Maybe you thought it would be pretty nice if you could keep track of them, or maybe see how many custom fields you had across all objects? If you are a developer or tinkered with the Salesforce Tooling API, you can get to this data, but it's a lot of work.
Catalio wants to help you answer some of these questions, no matter your experience with code! Want to know how many email templates you have? Want to slice and dice how many Apex Classes are in your org as a business analyst or Salesforce admin without using an IDE or Developer Tools? Use Catalio to document your Salesforce Org. You can even see how these components are used, and even read notes about the features without mudding up the essential details.
No more outdated Confluence documents, no more word documents only used at the beginning of a project that are ancient months later when the business requirements change. Not having up to date documentation can happen for a multitude of reasons. Whatever the reason was or is—no more knowing how to code or asking a developer to write code to see your org the way you want to.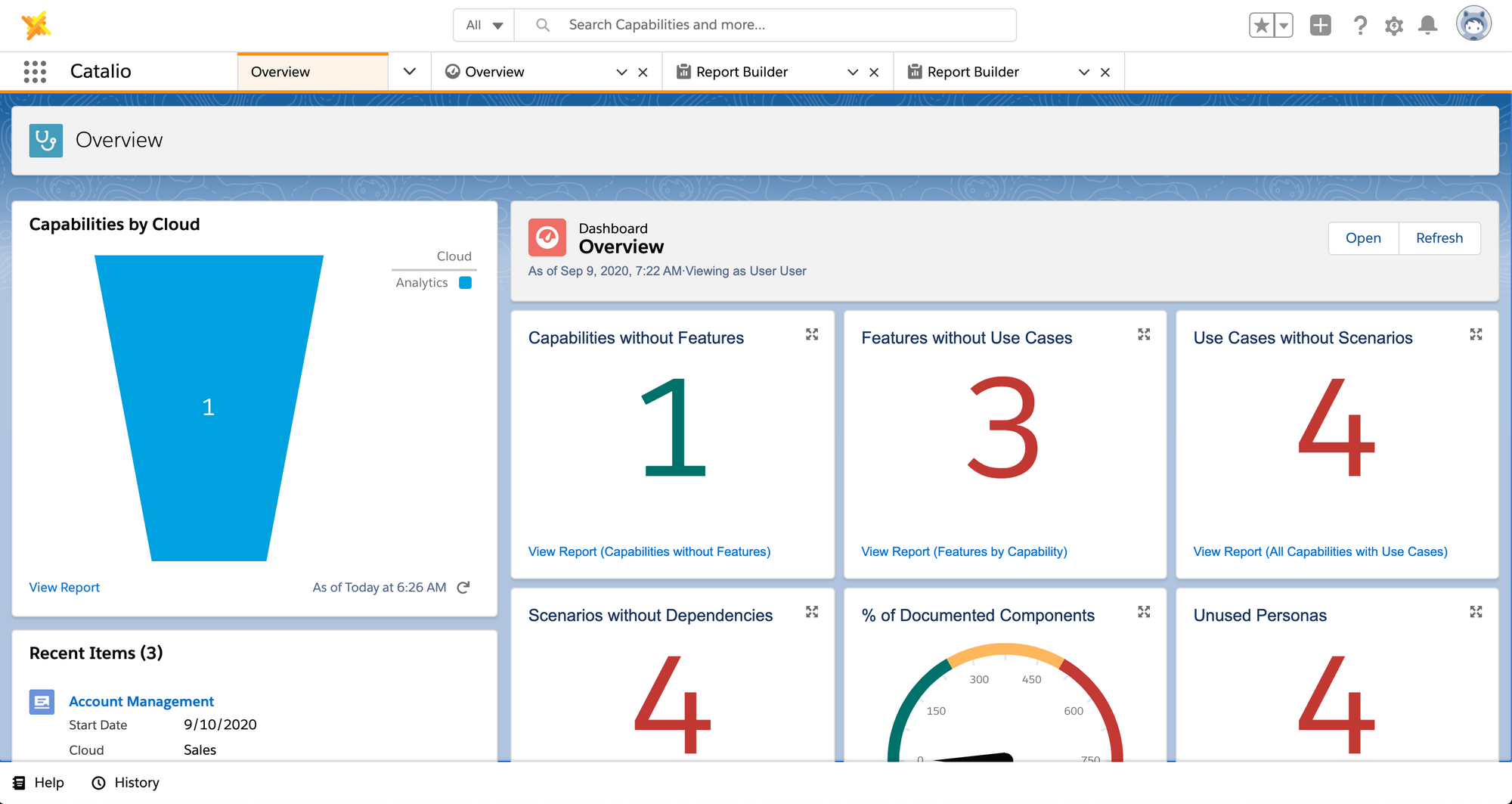 Don't believe me? I know it's hard to imagine such a world, but we would love for you to live in that world. Take our App for a test drive or try it and let us know how you like it, or how you don't like it to improve it!